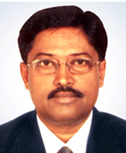 Dr. Ashes Ganguly
President
Dr. Ashes Ganguly, completed his Post Graduation and Doctorate from Indian Institute of Technology (IIT), Kharagpur in mid eighties and also a Merit Scholarship holder during his studies. He has more than 25 publications in the journal of International repute like American Chemical Society (ACS), Chemical Society of Japan (JCS), etc.
He is the founder Director (1998) of Cryogen Instruments India Pvt. Ltd., M/S Cryogen specializes in Nuclear Magnetic Resonance (NMR) & Imaging, Cryofill Services, LIMS, MIS &Instrument Interface Solutions, and one of the leading suppliers of Speciality/Isotopic Gases and Nuclear Medicines in the country.
Dr. Ashes was trained from Arthur Anderson, UK on Strategic Business Management. He is the President (2015-18) of Indian Analytical Instruments Association (IAIA) and he was the National Committee Member of the Instruments Division of Confederation of Indian Industries (CII) and Indo German Chamber of Commerce (IGCC) respectively. He has widely travelled abroad and has conducted more than 40 workshops and given lectures as an Industry Expert in more than 100 National and International Events. He has attended different International Conferences & Forums in UK, USA, Germany, Singapore, Dubai etc...
Dr. Ashes is associated with different NGO's and a Rotarian since last 18 years.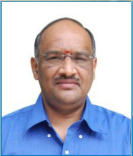 C. Ravindranath
Vice President
Cherukuri Ravindranath is the Managing Director of Spinco Biotech Pvt. Ltd. , the leading Biosupplier for Analytical and Life Sciences instrumentation and consumables in India. He is also the Managing Director of Spinco Group Companies – Spincotech Pvt. Ltd., Spinco Laboratory Pvt. Ltd., and Spinchrom Life Sciences Pvt. Ltd., He is on the committee of various associations – Instrument Society of India – Hyderabad Chapter (ISOI), International Society of Lyopholization and Freeze Drying (ISLFD), etc. As a member of the editorial board of Cutting Edge, he facilitates knowledge sharing and latest innovations through this monthly technical journal. He has a B.Tech degree in Electronics and Communication Engineering from Osmania University. With over 22 years of experience in managing technology-driven businesses, he has attended number of International Conferences and Trade Shows such as Pittcon, Analytica, Jaima, IMSC, etc.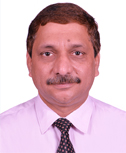 Deepak Parab
Hon. Secretary
Deepak Parab is Chief Executive Officer & Managing Director, Metrohm India Limited, wholly owned subsidiary of Metrohm AG Switzerland. He is also Director in two other Metrohm Companies, Ohmic Research India Private Limited, based in Pune, India for Design and Development of New Instruments and Metrohm Middle East FZC, Sharjah, UAE, a joint venture Company between Metrohm India Limited and Metrohm AG Switzerland.
Deepak Parab has an experience of 31 years, out of which 11 years he has worked in Analytical Laboratories and 20 years in Sales Organisation. Metrohm India Limited is headquartered in Chennai and has 11 offices and 9 home offices all over India. Metrohm India Limited is responsible for Sales and After Sales Support of products of Metrohm AG Switzerland, Metrohm Process Analytics, The Netherlands, Metrohm Autolab BV, The Netherlands, Metrohm NIR Systems, USA, DropSens SRL, Spain, 3S Instruments Italy, Arbin Instruments USA, Microtrac Instruments USA and Biotage Sweden.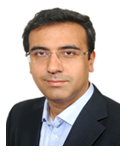 Nakul Toshniwal
Hon. Jt. Secretary
Nakul Toshniwal is Managing Director of Toshvin Analytical Pvt. Ltd., a leading Indian company in the field of high technology laboratory, analytical and scientific instrumentation. The company has an exclusive marketing partnership for a range of analytical instruments with the $3 billion Shimadzu Corporation for the Indian market as well as partnerships with other leading international companies in the field of instrumentation, accessories and consumables. He was also previously a Director of Samson Controls Pvt. Ltd., a Joint Venture with the €500 million Samson AG of Germany which is in the business of Control Valves for industrial applications.
Nakul graduated Summa Cum Laude from the Wharton School, University of Pennsylvania with a concentration in Finance and Entrepreneurial Management and has attended advanced programs at Johns Hopkins University and Stanford University.
He is currently a member of the Executive Committee of the Indian Analytical Instruments Association (IAIA) and a member of the Wharton Alumni Association of India (WAAI).
Nakul is also a trustee of the 'Shri Vinay Toshniwal Memorial Trust', a charitable trust, which funds deserving individuals and organizations and who are committed to improving the quality of education and health in India.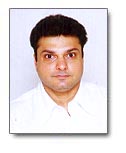 Vipul Chhatbar
Hon. Treasurer
Vipul Chhatbar is Postgraduate in Analytical / Industrial Chemistry & MBA from Bombay University. He is Managing Director of MEDISPEC INDIA LTD., & BioTek Instruments (I) Pvt.Ltd.